Sign Up For a Free 30 Min Consult Today
Luminous Life MapsTM is the ground-breaking, award-winning creative arts therapy system for transformation, healing and empowerment. Led by 30+ year integrative health visionary, and Salt Lake City's 2017 Woman Entrepreneur of the Year, Dr. Shannon Simonelli, the evidence-based practice has helped over 5,000 people since its inception.
Luminous Life MapsTM TRANSFORMs Lives
Through this system you will learn to:
Love your Body
Abandon Anxiety
Harness your Personal Power & Peace
Break Self-limiting Beliefs
Cultivate the Sacred in daily life
Audra & Eiya
"Feeling truth in my body and then seeing things change in my life is amazing, Shannon meets us right where we are – This is life changing."
Professional Banker/Trainer & Professional Painter
Blythe
"With the dance, art and group of amazing women, I find my beliefs changing and more richness in life."
Digital Marketing & Analytics Director
DeAnna
"I'm the heady person, this has helped me move more into my body for more creativity and shifting my blocks."
Professional Artist
Julia
"Social anxiety struggles for years with no real progress, this work has helped me feel more connected, and brought big changes in my daily life."
Owner, Pilates instructor, therapist
Laura
"I feel more alive and at home in my body, work, relationships and life. Shannon is feisty, raw, real and has done this work herself, it works."
Therapist
Michelle
"This was unlike anything I have ever done, I didn't know what to expect. Things came easily to awareness from a deep body/soul place… I had breakthroughs in one day."
Professional Artist, Experienced Personal Transformation Student
LUMINOUS LIFE MAPS™ IN THE NEWS
INSPIRATION & GROWTH
Is just one click away. Subscribe to get the latest on The Luminous Life Maps™ philosophy. Be the first to receive pre-sale specials for events, and learn how to let your brilliance shine through, every day.
LUMINOUS LIFE MAPS™ WOMAN ENTREPRENEUR OF THE YEAR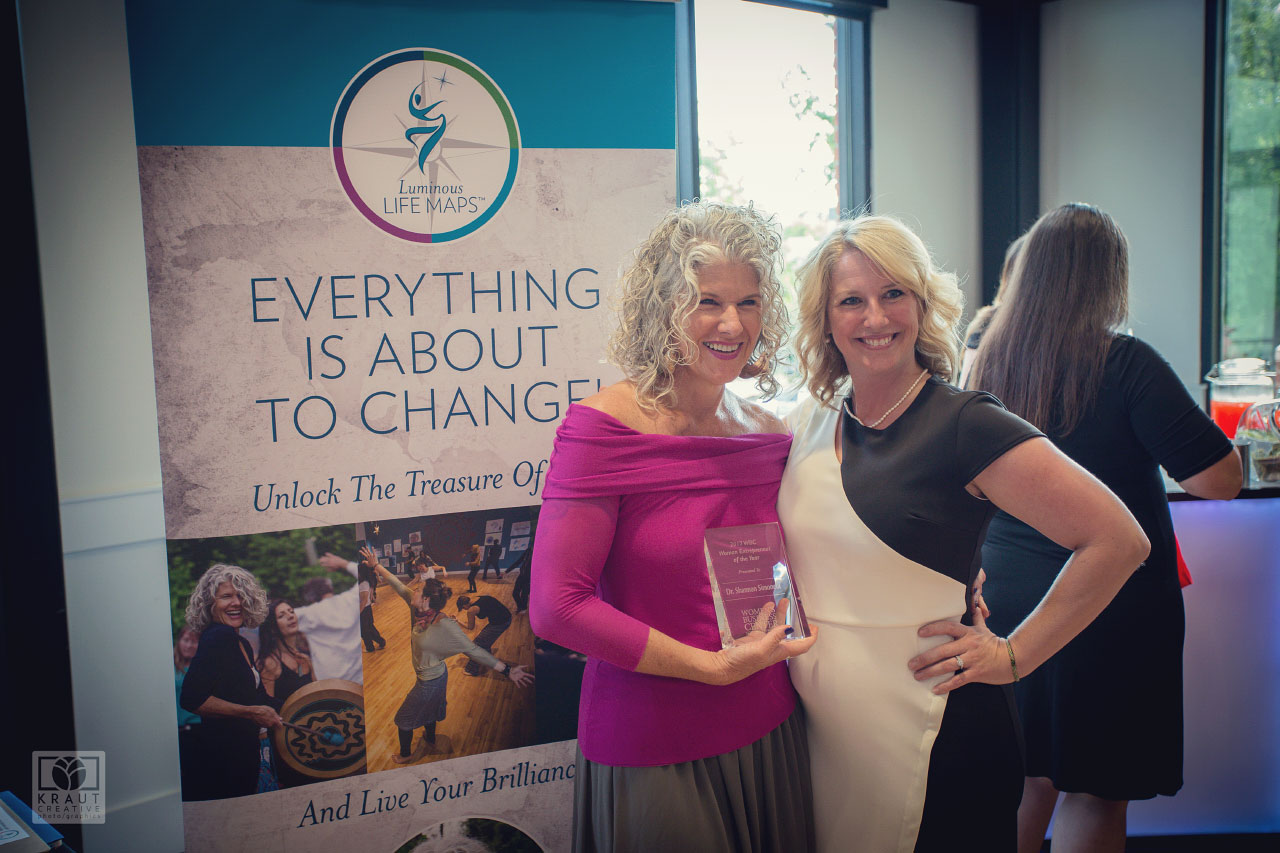 FOUNDER OF THE LUMINOUS LIFE MAPS SYSTEMS, AWARDED 2017 WOMAN ENTREPRENEUR OF THE YEAR
Salt Lake City Chamber
Read More